We are excited to present the Sony Venice. As Perth's only representative for Sony professional cinema and broadcast products we are eagerly anticipating the arrival of the VENICE and applaud Sony for engineering new equipment that pushes the levels and capabilities of professional cinematography equipment.
The VENICE is Sony's latest offering in their top of the range digital cinema "cine-alta" range of cameras.
Sensor
A gorgeous 6K sensor provides you with a full 15 stops of dynamic range (9 stops below and 6 stops above 18% grey). 
The full frame sensor is 4K out of the box with aspect ratios of 17:9 at full DCI 4K and 16:9 at 3.8K resolution. There is the added option of upgrading the firmware to shoot 6K resolution in either 1.85:1, 17:9 or 6K 2.39:1.
The large format full frame sensor means cinematographers will have the ability to shoot at 1/2 a stop shallower than super 35mm. 
8 Stage ND Filter
The camera also comes with a wonderfully versatile 8 step mechanical ND filter - no more mucking around with cumbersome ND filters on set. Considering the sensitivity of modern sensor technology, this is a great tool for film makers to hit their desire apertures. 
Modular Lens Mount and Optical Block
One of the most interesting parts of the new VENICE camera system, is the lens mount. The PL Mount is easily removable by the operator/owner and underneath lies a Sony E Mount. 
Interestingly the actual sensor block is also removable and upgradeable begging the question of future upgrades for higher frame rate super slow mo sensor? Mono chrome sensor? Global shutter sensor? 
Essentially the whole Venice camera is sensor agnostic, aspect ration agnostic and lens mount agnostic. 
Coming soon to Perth - stay tuned for the release event.
Creative Freedom
| | | |
| --- | --- | --- |
| Full-Frame Full width 36 mm 6K* | Super35 full height 2x squeeze Anamorphic | Super35 17:9 and 16:9 |
| In full-frame, you can use the full 6048 pixel width of the sensor for widescreen spherical 2.39:1 or Large Format Scope. Full-Frame can be used creatively in a number of ways – for example, to allow for extra shallow depth of field or super-wide shooting. | For anamorphic shooting and production, Super35 full height 2x squeeze anamorphic is supported. | These popular imager sizes are natively supported by VENICE. Current Super35mm PL mount lenses can be used. |
| Fast Shutter | Phenomenal latitude | More Colours for More Expression |
| Jello effect is something that we don't need when filming. VENICE has high speed readout sensor which minimizes the jello effect that are typical in the CMOS sensors. | VENICE has an exceptional 15+ stops of latitude, with low noise for extraordinary performance in delivering phenomenal images in conditions from searing sunlight to almost no light. VENICE's real-world performance also excels at High Dynamic Range imaging and allows unprecedented creative freedom in grading. | VENICE can exceed Rec. 2020 colour space. This means the colour range is wider than DCI-P3 and can beautifully reproduce the true colour of the scene in front of your lens. This also provides the broad palette in the grading suite using the established workflow of Sony's third generation LOG gamma encoding (S-Log3), and Ultra-wide colour space. |
* Firmware update required
Engineered to Survive
VENICE's chassis is engineered to be amazingly robust and has been rigorously tested in the harshest conditions. Its ventilation system is completely isolated from all electronic components to prevent ingress of dust, sand and splash. The silent-running fan can be cleaned or even swapped out on set quickly and easily.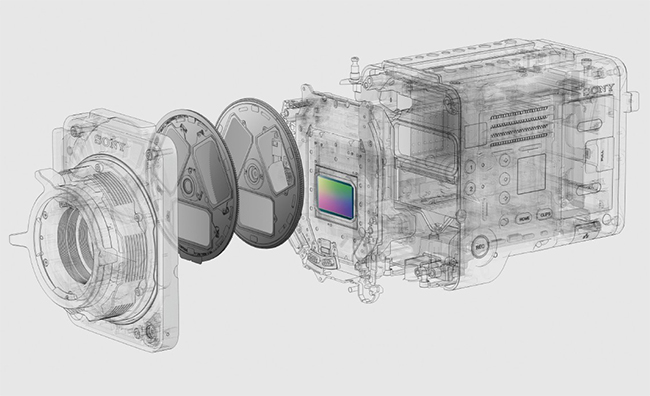 Depth of Field
As the sensor size gets larger, depth of field becomes shallower. VENICE's wide 36 mm full-frame sensor can capture images that have the equivalent of 1-2 stops shallower depth of field compared to Super35.*
* Firmware update required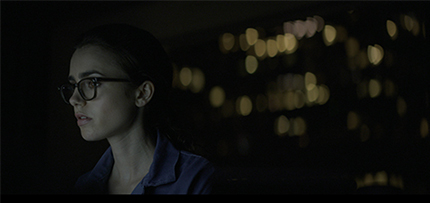 6K High Resolution*
The stunning full 6K resolution of the camera can be recorded directly in X-OCN (16 bit Extended tonal range Original Camera Negative) file format. Also, XAVC 4K can be captured onto SxS cards while still sampling from the full 6K resolution of the sensor.
* Firmware update required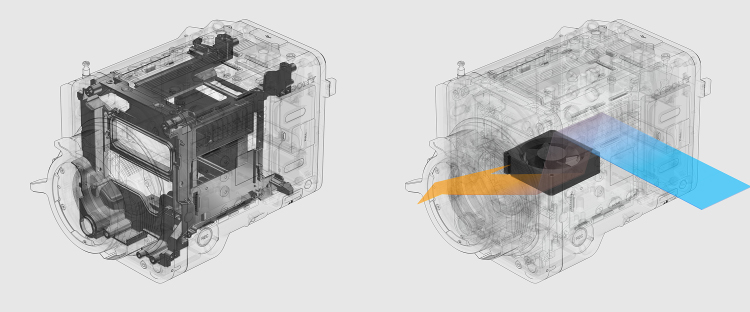 World's first 8-step Mechanical ND Filters*
VENICE is the world's first camera of its class with a servo-controlled 8-step Mechanical ND filter mechanism built into the camera chassis. It offers a massive ND of 0.3 (1/2 = 1 stop) to ND2.4 (1/256 = 8 stops) range that reduces time lost on set changing external filters. The ND filters also greatly increase VENICE's flexibility when being controlled remotely on drones and cranes, or in an underwater housing.
* Based on Sony market search.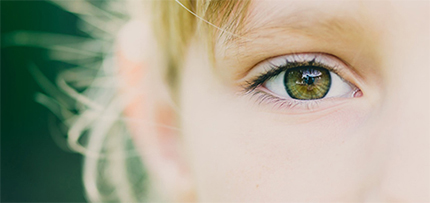 Anamorphic Look
VENICE's support for anamorphic lenses combined with its ability to shoot 4:3 aspect ratio at a horizontal resolution of 4K allows the capture of breathtakingly beautiful images with stunning lens flare, bokeh and emotional impact.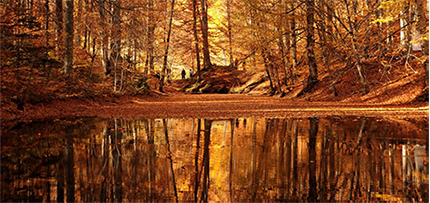 We understand that sometimes you may need to return a product you have purchased from Vizcom Technologies. To assist you, we have set out the Vizcom Technologies Returns Policy in more detail under our terms and conditions page.
1. Australian Consumer Law
Our Returns Policy includes, and does not seek to exclude or limit, the rights you have under the Australian Consumer Law (if you are a consumer) and other relevant laws.
If you are a consumer under the Australian Consumer Law:
Our goods come with guarantees that cannot be excluded under the Australian Consumer Law. You are entitled to a replacement or refund for a major failure and for compensation for any other reasonably foreseeable loss or damage. You are also entitled to have the goods repaired or replaced if the goods fail to be of acceptable quality and the failure does not amount to a major failure. For more information on product warranties please refer to the individual manufacturers warranty period.
---
Vizcom also Recommends